T
here is one thing you should know about me...I LOVE The Muppets.
If you know me even slightly you will have read that statement and scoffed at the crazy

idea

that I would need to tell anyone that. I am a little bit of a super fan. As far as I'm concerned, Jim Henson's Muppets are some of the greatest, most realistic and loveable characters ever created. There is something wonderful about watching people suspend their disbelief when they talk to a Muppet on screen. In CG we spend our entire careers trying to get as much emotion and love in a shot as puppeteers can get with a quick flick of the wrist.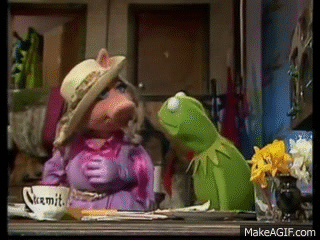 Here is a fantastic podcast about Stephanie D'Abruzzo who has worked on everything from Sesame Street to Avenue Q. This great interview is about making an audience not only believe, but fall in love with a piece of felt. I think that learning how puppeteers sell their performances can really help animators add appeal to their work....or maybe I'm just using that as an excuse to re-watch all my favourite Henson films.


http://www.imaginaryworldspodcast.org/behind-the-felt.html

Enjoy